Posted By
HG Robotics VETAL – sUAS News – The Business of Drones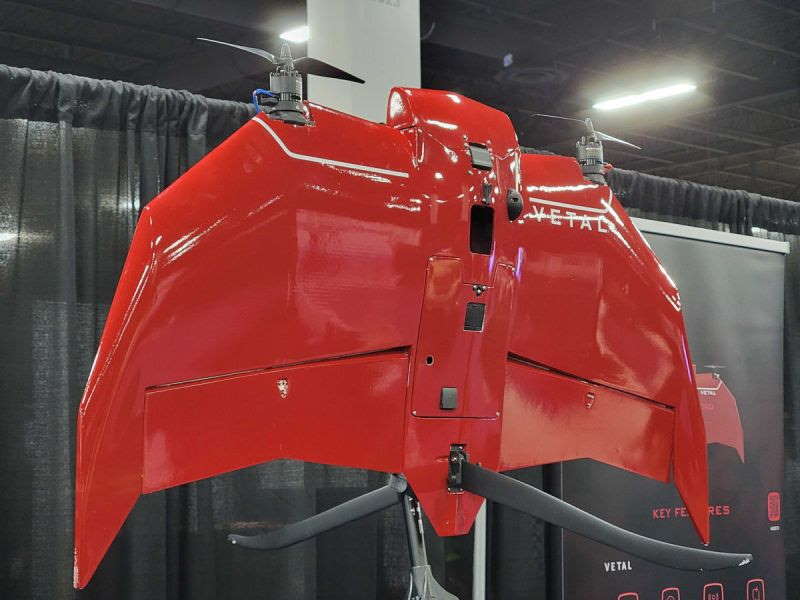 Cobra International's partnership with Thai unmanned aerial vehicle (UAV) producer HG Robotics culminated with the development of an entirely new production concept for the carbon fibre composite flying wing of the "VETAL" vertical take-off and landing (VTOL) drone.VETAL is a twin-rotor, tail sitting drone that HG Robotics has recently launched for large-scale agricultural surveys, as well as general surveillance monitoring.
Building upon earlier experience as a component manufacturer for HG Robotics, COBRA has strengthened the partnership with the new VETAL drone, supporting HG with the development of an entirely new production concept for the carbon fiber composite flying wing. Having developed the initial flying shape of the VETAL platform, HG Robotics had produced the first flying prototypes using a more traditional UAV construction technique of thin composite skins, with ribs and frames supporting the hollow structure.
Drawing from its decades of experience with close tolerance moulding of EPS foam cored sandwich components for the watersports market, COBRA proposed a hybrid solution, combining both hollow and cored sections, for the flying wing. The main body of the aircraft comprises a PVC foam sandwich shell with a low-density EPS foam rib which, combined with a fully foam-cored tail structure, delivered a complete airframe fractionally lighter than the customer's challenging target.
Furthermore, to reduce weight, a combination of carbon fibre stitched biaxial fabrics and UD reinforcements are used wherever possible, with additional glass fibre reinforced sections of the laminate being employed where radio transparency or insulation from metallic parts is required.