Posted By
Soaring Eagle Technologies Continues Advancing BVLOS Capabilities with Another FAA Certificate of Authorization – sUAS News – The Business of Drones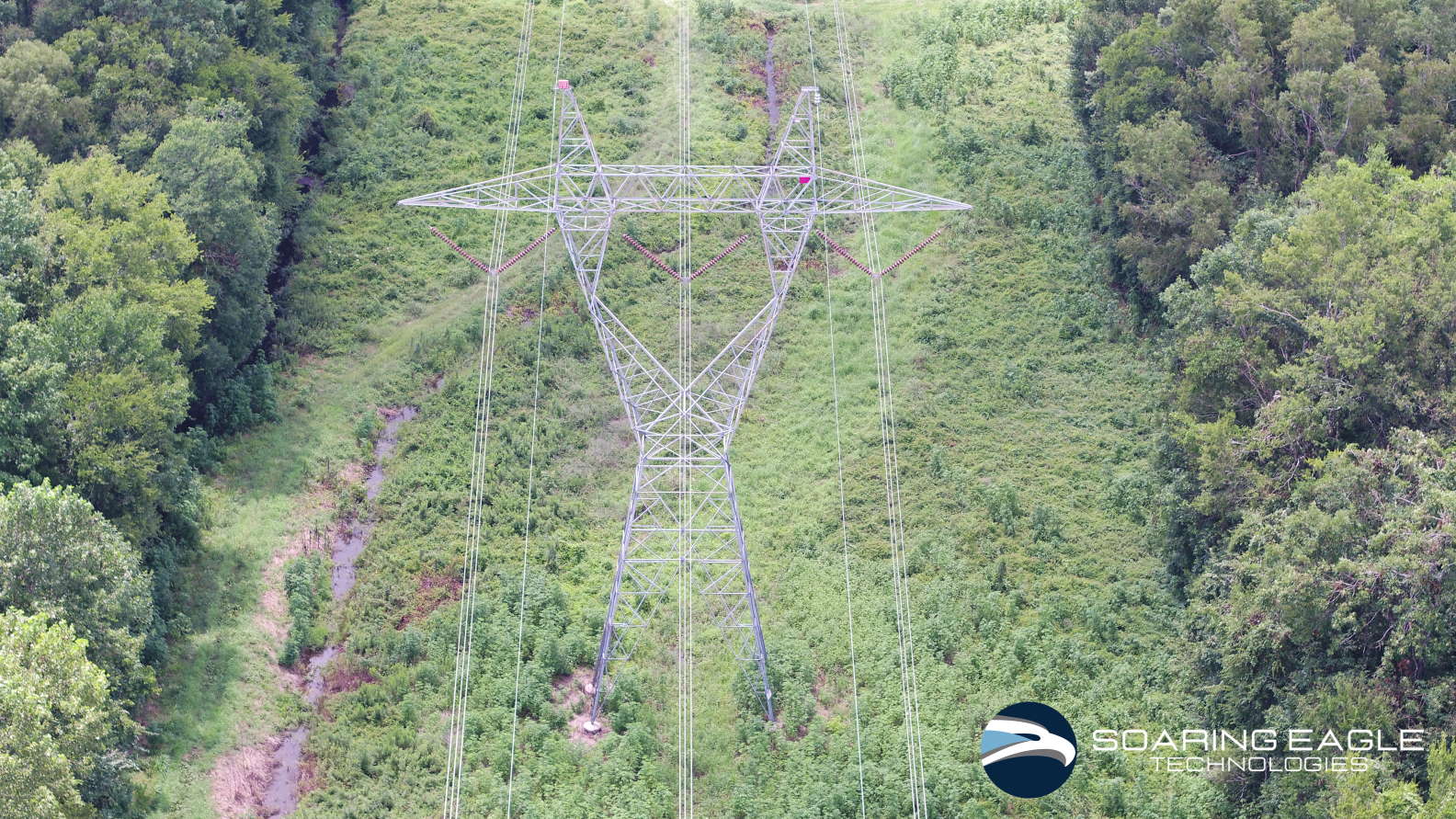 UAS (unmanned aerial systems) data provider Soaring Eagle Technologies, a leading drone data collection company servicing critical infrastructure owners across the continental United States, announced the company has received another BVLOS (beyond visual line of sight) waiver from the FAA (Federal Aviation Administration) this month. This latest BVLOS certificate enables the company to expand its BVLOS for the second time in just the last few months to provide more cost-effective inspections.
Nathan Alber, Director of Training at Soaring Eagle Technologies, added, "As we continue to expand BVLOS operations across the country, clients are able to obtain aerial mapping, inspection, and other imaging data in less time, more efficiently. The drone inspection option is also cleaner and safer than the fossil fuel alternatives such as helicopters and ground patrols. Of course, safety and data security are a paramount focus for our company. Our army training and experience piloting manned aircraft are key factors that contributed to the FAAs decision to award Soaring Eagle this latest waiver."
Soaring Eagle has completed over 60 large scale BVLOS missions across the U.S under SGI (special government interest) waivers, more than any other competitor.
The company currently has the capabilities to patrol up to 100 miles of electrical transmission line per day with each BVLOS capable sUAS (small unmanned aircraft system) in the company's fleet.
In addition to the operations of Soaring Eagle's sUAS operations being cleaner and safer than the fossil fuel alternatives, BVLOS operations means asset owners can save more than 50% when conducting these operations compared to using manned aircraft (helicopters, airplanes, etc.) to do the same work.
Will Paden, President of Soaring Eagle Technologies, stated, "The use cases for UAVs
(unmanned aerial vehicles) are more and more popular each day, but so are the Federal requirements, given we share airspace with manned aircraft.
This FAA waiver allows Soaring Eagle to collect information more thoroughly and
efficiently. That means there is a tremendous demand for this service, especially among utilities and those manage other key infrastructure throughout the country.
We're trusted to conduct some of the nation's most critical work, and that, in addition to the vote of confidence of the FAA, is truly humbling. It's a badge of honor."
This latest BVLOS waiver is just one more step in Soaring Eagle's effort to provide data collection and inspection services nationwide using BVLOS capable unmanned aircraft.
In Paden's words, "It won't be long before we have aircraft in our fleet that are capable of not only safe and efficient BVLOS operations, but in conjunction with 4G and 5G data networks, we'll be able to launch and pilot our aircraft from thousands of miles aways if needed. This means our response time for natural disasters or other incidents involving critical infrastructure would be cut from hours to minutes – saving our customers downtime, money, and possibly lives."
Today BVLOS functionality is already applicable to post-storm inspections, controlled
burns overwatch, right-of-way audits, farming and agriculture, as well as other
applications covering vast terrains in short timeframes.
About Soaring Eagle Technologies
Soaring Eagle Technologies is a minority and veteran-owned tech-enabled drone
inspections company servicing the continental United States. Soaring Eagle is owned and operated by Houston-based Iapetus Holdings LLC (Iapetus), a privately held portfolio of energy and utility services businesses and alternative investments. Iapetus brings an entrepreneurial, forward-thinking approach and a deep bench of experienced individuals with diverse backgrounds in finance, energy, safety, risk management, communications, human resources, and various other spectrums. The Iapetus suite is a multimillion-dollar portfolio with more than 400 employees across seven U.S. offices in TX, FL, CA, NY, AZ, MS, and MA, efficiently structured to deliver optimum results for clients. The operating companies include Atlas Commodities, Atlas Field Services, Atlas Retail Energy, Soaring Eagle Technologies, Gold Coast Utility Specialists and Hyperion Safety Environmental Solutions. Iapetus is the proud sponsor of a 501c3 non-profit, Atlas Scholars.
For more information, visit Iapetus Holdings LLC.