Posted By
U.S.-based drone Detect & Avoid avionics developer Sagetech is joining DLE – sUAS News – The Business of Drones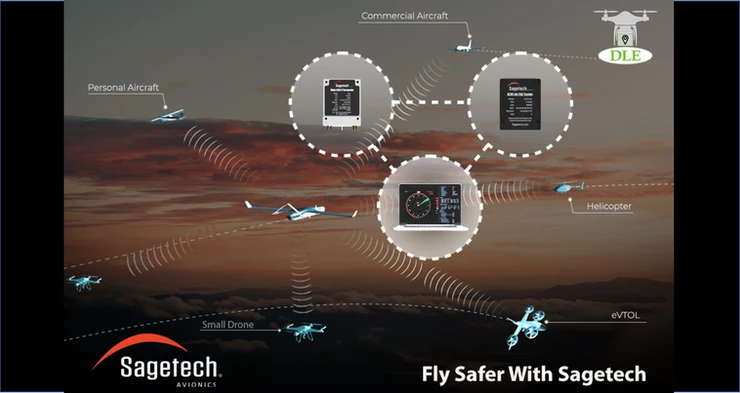 Bingen, Washington, U.S.A. – Drone Logistics Ecosystem is welcoming onboard Sagetech Avionics as its new member. Sagetech Avionics is a global aerospace technology company, empowering safe flight in crewed and uncrewed aircraft with certifiable situational awareness solutions merging low-SWaP (size, weight, and power) hardware, software, and related technologies. Currently serving both defense and commercial applications, Sagetech solutions are mission-proven and offer decades of program experience, certifications, and millions of flight hours to deliver safe airspace integration.
SAGETECH AVIONICS, CEO, Mr Tom Furey, said "As new aerial solutions enter the global airspace, replicating a pilot's responsibility to see and avoid other aircraft is a crucial requirement for safety. Sagetech is building off years of avionics experience and millions of safe flight hours to create reliable technologies which meet the future needs of airspace users. Collaboration is a key to success since the UAS industry is changing rapidly in so many dimensions. Joining the Drone Logistics Ecosystem will enable us to work with world-class organizations, bringing safe and certifiable solutions to market that will unlock the full potential of the drone logistics industry.
Drone Logistics Ecosystem™
Drone Logistics Ecosystem (DLE) is a free of charge, global multidisciplinary "quadruple helix" network of Companies, Universities, Public/Government, and Investors to stimulate innovations, collaborations, and standardisations in drone logistics industry.